Welcome to Episode 16 of the Thin Places Travel Podcast. In this episode, we'll be focusing on Achill Island History and things to do on the Island. Our guest is the writer, Patricia Byrne who is from County Mayo and has written extensively about Achill Island including two non-fiction books on Achill Islands recent history and most captivating historical characters.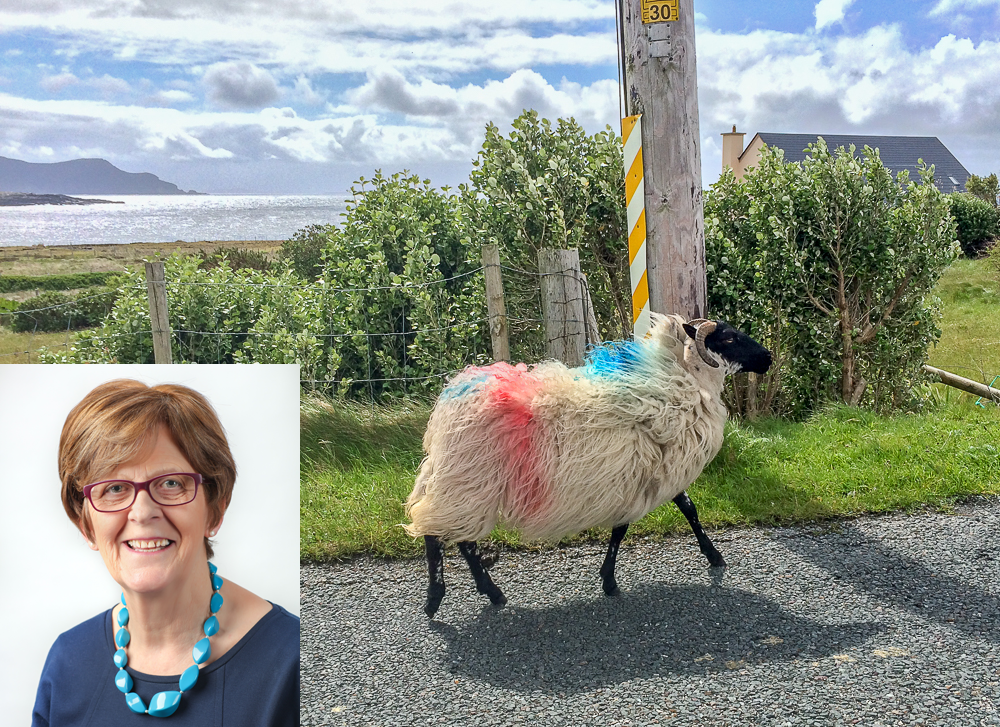 Achill Island History and Things to Do
This episode is focused on the largest of Ireland's islands – Achill Island. It lies off the coast of County Mayo and can be accessed by a bridge. It's an island of stories, of sorrow, of powerful women, and it has some of the most beautiful scenery is all of Ireland with sheer cliffs, amazing mountains, bogland, sandy beaches, and historic villages. Achill Island – as my friend Ruth O'Hagan says, "… is one big, fat, giant amethyst sitting in the Atlantic Ocean. And it's true that amethysts were mined here, and one can still see the veins of purple in the gray rock cliff faces.
Achill is old landscape. Inhabitants of the island are said to go back 5000 years. The Belfast born painter, Paul Henry visited Achill Island with the intent of staying a few weeks but found that he couldn't leave. He said of Achill Island, "Achill … called to me as no other place had ever done." He ended us staying for years.
Patricia Byrne is a writer who currently lives in Limerick, but is from County Mayo and has Achill Island ancestors. The stories of Achill Island and her ancestors captured her imagination so strongly that she has spent years researching and writing narrative non-fiction about the island's history and people. She is a graduate of the NUI Galway writer program. Her most recently historical non fiction books are:
The Preach and the Prelate: The Achill Mission Colony and the Battle for Souls in Famine Ireland
And
The Veiled Woman of Achill: Island Outrage and a Playboy Drama
In our conversation today, Patricia and I talk about the stories in her books, but also about Achill Island itself and many opportunities for travelers to the island.