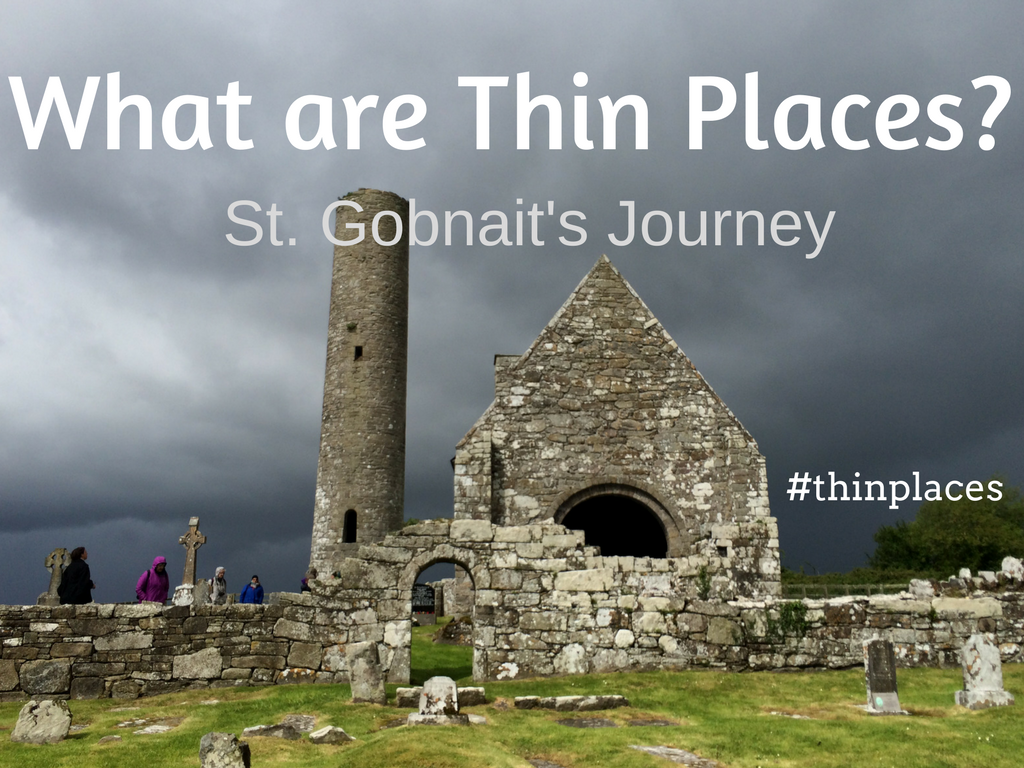 [podcast src="https://html5-player.libsyn.com/embed/episode/id/6230736/height/90/theme/custom/autoplay/no/autonext/no/thumbnail/yes/preload/no/no_addthis/no/direction/forward/render-playlist/no/custom-color/f8aedf/" height="90″ width="100%" placement="top" theme="custom"]
THIN PLACES TRAVEL PODCAST
#001 What are Thin Places? St. Gobnait's Journey
Host – Mindie Burgoyne
Guest – Ruth O'Hagan
SUBSCRIBE iTunes | Stitcher | iHeart Radio | GooglePlay
In Episode #1 Mindie Burgoyne discusses the definition of "thin places" and explains why travel to Ireland is so often associated with mystical and spiritual travel. The guest for this episode is Ruth O'Hagan, from County Clare, Ireland.
Mindie tries to define Thin Places and tells the story of St. Gobnait
What are thin places? places where the veil between this world and the otherworld is thin.
Are places made thin by us or are they inherently thin?
How do identify a thin place? What caused the ancients to choose certain places that still vibrate today?
Why Ireland – why are there so many thin places there?
In an effort to further explain the qualities of thin places, Mindie shares the story of The Journey of St. Gobnait and "places of resurrection"
Links to posts about St. Gobnait and places of resurrection: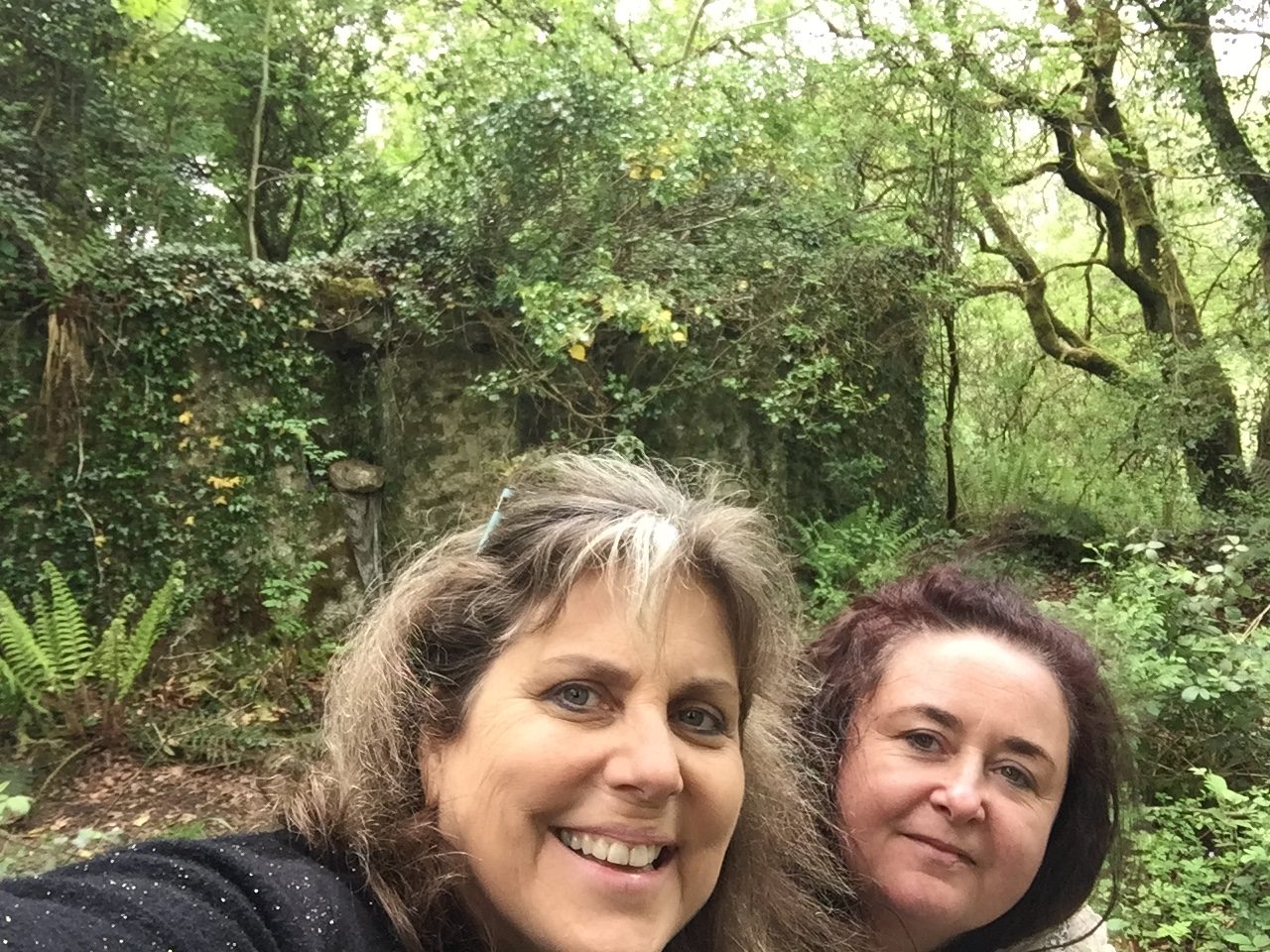 Guest Interview – Ruth O'Hagan
Ruth O'Hagan is from County Clare. She is a teacher and a healer and very much in tune with the spiritual landscape of Ireland. Ruth discusses travel to thin places, how to prepare yourself and also talks about embracing the "wounded healer" and a bit about the Irish perspective on the mystical landscape.
Labyrinth Concept
Inis Caeltra – Holy Island, County Clare
Biddy Early – the legend
Mindie Recommends…
Two books:
How the Irish Saved Civilization by Thomas Cahill
In the House of Memory by Steve Rabey (out of print) Amazon, AbeBooks or Book Depository
Conclusion
Thank you for listening to the Thin Places Travel Podcast. If you have questions, thoughts, travel stories or sites you'd like us to feature on this podcast, you can find us on the web at thinplacespodcast.com. Just click the contact link. You can also find me on twitter at @travelhags and on Facebook at facebook.com/thinplaces.
If you'd like more information on our tours, you can visit our website at thinplacestour.com. And if you enjoyed this episode, please give us quick rating and review on iTunes – under Thin Places Travel Podcast., and consider subscribing.
Thin Places Tours Thin Places Blog Travel Hag Blog
Other Links of Interest
Inis Caeltra – Holy Island in County Clare
Clarevirtually Website on travel in East Clare
National Geographic Traveler – The Curse of Inis Caeltra