Welcome to Episode 11 of the Thin Places Travel Podcast. In this episode, we'll be talking to the sacred Ireland expert, tour guide, and musician, Martin Byrne from County Sligo. Martin will talk about Carrowkeel, the megalithic passage tomb complex in south Sligo and several other major thin places in Sligo that are a part of a chain of thin places that stretch straight across Ireland from eastern border to the west.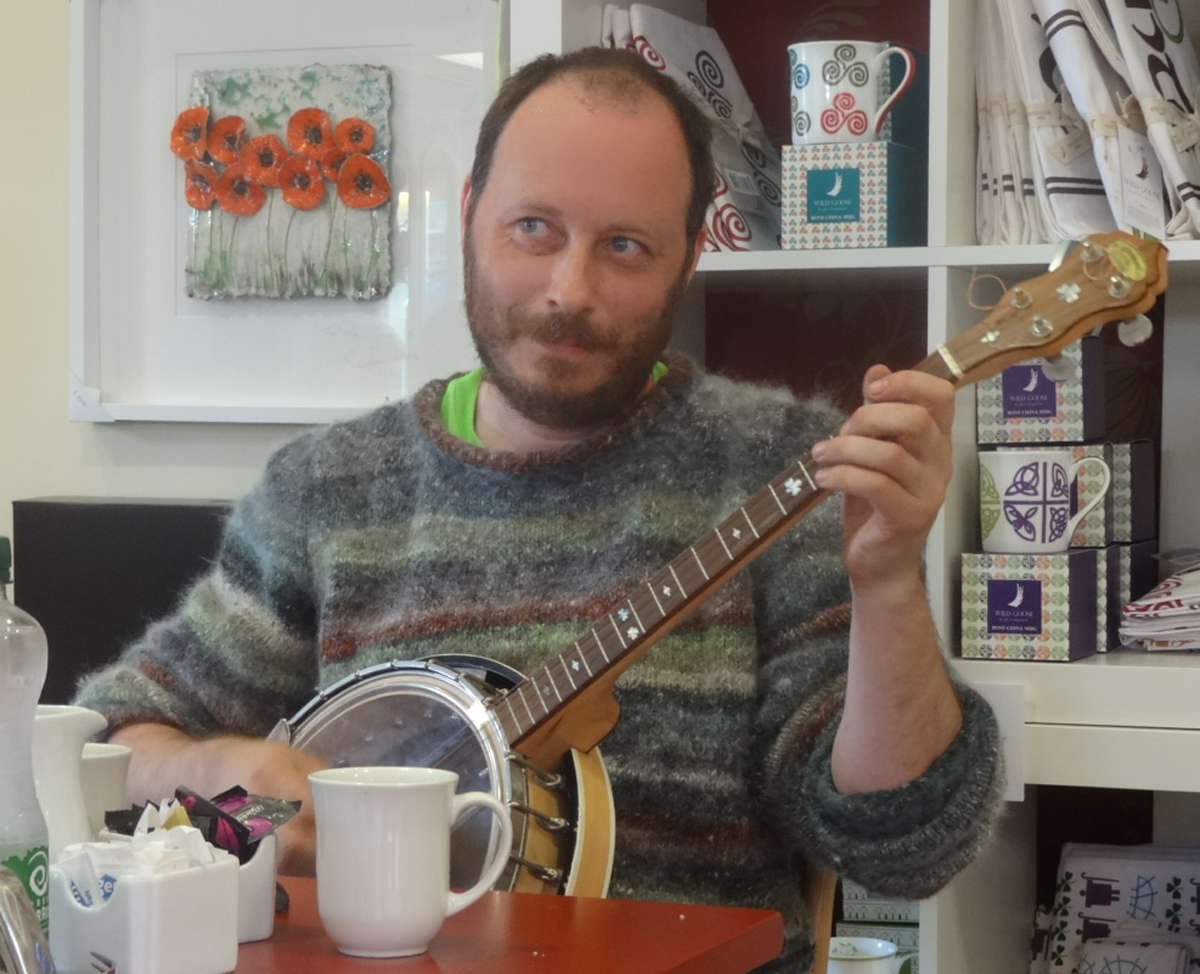 THIN PLACES TRAVEL PODCAST
#011 Carrowkeel and Sligo Thin Places with Martin Byrne
Host – Mindie Burgoyne
Guest – Martin Byrne – Historian, Tour Guide and Musician
SUBSCRIBE iTunes | Stitcher | iHeart Radio | GooglePlay
Martin Byrne, sacred Ireland expert, tour guide and musician brings us Carrowkeel in South Sligo
Martin Byrne lives in Cliffony in north County Sligo, but he spent many years living at Carrowkeel, close to the shores of Lough Arrow. Carrowkeel is a 5000-year-old megalithic complex of ancient buildings that served as tombs scattered across the summits of the Bricklieve Mountains. This area is in the close company of other megalithic sites that include Kesh Corran also known as the caves of kesh, the Heapstown Cairn, Creevykeel Court Tomb, Carrowmore Megalithic Cemetery, Knocknarea – the sacred mountain with the large cairn on top.
Martin states on his website that several of the Carrowkeel megalithic chambers are illuminated by the light of the sun and the moon.
Martin has spent many years entering content on to his website carrowkeel.com. It's one of the most comprehensive websites for information on sacred Ireland. He is a husband and father, a musician and writer and tour guide. You might be able to meet Martin if you visit Carrowmore Megalithic Cemetery in Sligo because he works there as a guide.
For the last 20 years, Martin been a freelance guide. Now he works for Ireland's OPW (Office of Public Works – which includes tourist sites), based at Carrowmore and research local history, specifically Fr Michael O'Flanagan, a local rebel priest who was in Sligo in 1915.
Martin also teaches and plays traditional Irish music. he and his musician colleagues have a session in the house every week, with up to 30 people attending. We're very happy to have Martin as a guest on this podcast.
Martin Byrne Interview
Martin Byrne – About Martin Byrne
Martin's websites and discussion groups
Carrowkeel – Sacred Ireland website
Fr. Michael O'Flanagan website
Caldragh Megalithic Cemetery Segment
Janus Figure – after Janus the Roman god with two faces
St. Brynach's Church in Nevern, Wales –
Sacred Ireland, by Cary Meehan
Five Steps for Travel to Thin Places
How were you led there?
Trace the route that led you
Notice the signs as you enter – elevate your senses
Record your memories.
Build your internal gateway at home.
Thank you for listening to the Thin Places Travel Podcast. You can find us on the web at thinplacespodcast.com. You can also find me on twitter at @travelhags and facebook.com/thinplaces.
And if you enjoyed this episode, please give us quick rating and review on iTunes –and consider subscribing, In our next episode, our guest will be Barry Maloney, a tour guide from Kinsale, and we also take a look at some haunted sites in Kinsale So long, for now.