Welcome to Episode 14 of the Thin Places Travel Podcast. Coming up is the 2nd of two interviews with Anthony Murphy, an expert on the World Heritage Site known as Bru na Boinne or the Boyne Valley. In this episode Anthony talks about his recent, once-in-a-lifetime discovery made when doing some aerial photography. It appears to be an ancient henge.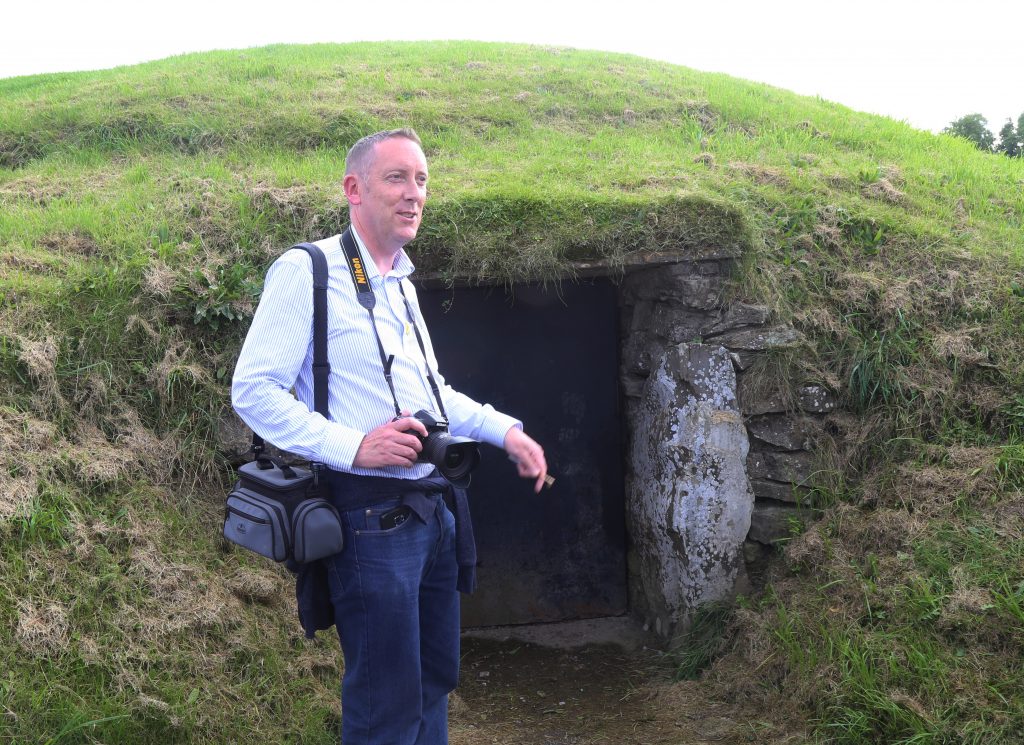 THIN PLACES TRAVEL PODCAST
#014 New Henge Discovery in Boyne Valley – Anthony Murphy
Host – Mindie Burgoyne
Guests – Anthony Murphy – Mythical Ireland
SUBSCRIBE iTunes | Stitcher | iHeart Radio | GooglePlay
A Once-in-a-Lifetime Discovery
Anthony Murphy and friend find a new henge near Newgrange
This episode is a follow up to episode 13 where I interviewed Irish ancient monument expert, Anthony Murphy. Anthony is a husband and father of five who currently works full time as a journalist. He spends a portion of his free time examining, studying and photographing the ancient monuments in the Boyne Valley – a World Heritage Site. This Valley is not too far from where Anthony lives and if you follow his facebook page – Mythical Ireland, you'll see that he gets out quite often to photograph the area at various stages of daylight and twilight throughout the changing seasons of the year.
In July of this year – 2018, Anthony and a friend were in the Boyne Valley doing some arial photography with drones. Anthony was able to see a previously undiscovered henge and two smaller mounds in a farmer's field. The postholes were only evident because of the recent drought that Ireland had suffered. Anthony reported his findings and shared the videos with local television and by the next morning, his discovery had moved around the world – featured in the Washington Post, New York Times, NPR Radio and Time magazine.
In this interview Anthony shares information about the discovery and what it possible tells us about the ancient people who lived there.
INTERVIEW WITH ANTHONY MURPHY ON NEW HENGE DISCOVERY
Video that captures the new discovery
THE NEW HENGE OF NEWGRANGE – A ONCE-IN-A-LIFETIME DISCOVERY
Additional video regarding the new discovery
THE NEWGRANGE HENGE: A PRELIMINARY INVESTIGATION OF POSSIBLE ASTRONOMICAL ALIGNMENT
LINKS
Mythical Ireland – Anthony Murphy – website
Mythical Ireland: New Light on the Ancient Past
New book by Anthony Murphy (amazon ink)
For autographed copy, purchase from Anthony's website
https://www.mythicalireland.com/
The New Henge of Newgrange: A Once-in-a-Lifetime Discovery – blog post by Anthony Murphy on the new henge he and a friend discovered in July 2018
The Newgrange Henge: A Preliminary Investigation of Possible Astronomical Alignment
Anthony Murphy YouTube Channel – Mythical ireland
Anthony Murphy Amazon Author Page
Mythical Ireland Facebook Page
Newgrange and Bru na Boinne – World Heritage Site
We thank Anthony Murphy for being so generous with his time and offering such wisdom to you, our listeners.
Anthony has been a local guide for some of our Thin Places Mystical Tours. We celebrate his discovery and the what he and others like him continue to bring to those interested in the ancients and thin places.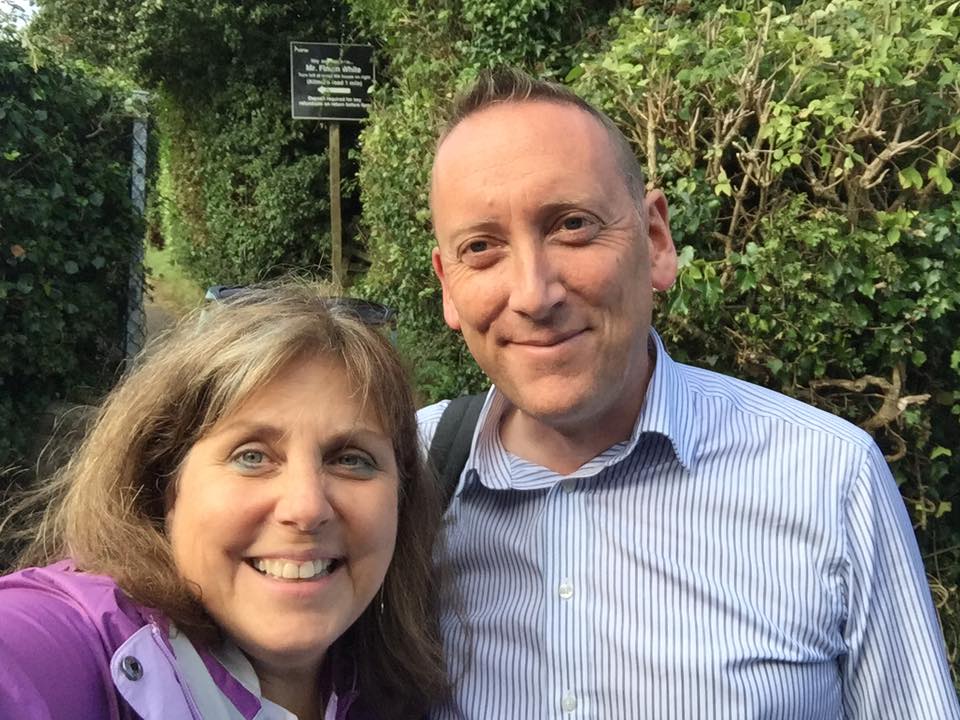 Thank you for listening to the Thin Places Travel Podcast. You can find us on the web at thinplacespodcast.com. You can also find me on twitter at @travelhags and facebook.com/thinplaces.
And if you enjoyed this episode, please give us quick rating and review on iTunes –and consider subscribing.
In our next episode, we will feature author and speaker, Dolores Whelan who will discuss her book, Ever Ancient, Ever New.