THIN PLACES TRAVEL PODCAST
#004 Burial Grounds, Death and the Ancients
Host – Mindie Burgoyne
Guest – Michael Moylan, Archaeologist and tour guide for Michael Gibbons Archaeological Tours
SUBSCRIBE iTunes | Stitcher | iHeart Radio | GooglePlay
Segment 1- Mindie –
BURIAL GROUNDS – DEATH AND THE ANCIENTS
Death is the ultimate connection to the landscape.
Experiencing Death and birth. Both are beginnings and ends of life cycles
It seems the ancient people of Western Europe may have articulated this concept in their passage tombs. Sometimes they resemble a womb … with the earth as the mother.
Thin places are places where we mark beginning and ends. These are sacred times. Fitting to be remembered and memorialized in sacred spaces.
In this next segment, Archaeologist Michael Moylan takes us to a burial ground in Connemara long forgotten. He uncovers a few graves and talks a little about the burial process in that region.
Segment 2- Guest Interview
Micheal Moylan – Archaeologist
Michael Moylan is an archaeologist and tour operator from County Galway who invited me today to visit him on a small exploration of some graves that seem to be washing away at a place called Storm Beach. It is located just behind the Connemara Regional Airport I County Galway. Michael has unearthed some graves and discussed their age and some other specifics as well as some wonderful destinations to visit in Ireland.
Michael Gibbons Archaeology Travel
Connemara Aiport (view of Storm Beach from the air –
NOTE: Michael Moylan did alert the people of the community around Storm Beach to come consider taking care of these gravesites that were washing away, distributing bones along the beaches.
SEGMENT 3 – SITE REVIEW
Omey Island
Omey Island – off the western edge of Connemara in County Galway. Accessible at low tide only. You can walk or drive across the strand onto the island. Tides are high so be aware that at certain times of the year, the tide can come in quickly and be high enough to cover a vehicle.
SIGHT AND PERCEPTIONS – the island is very old.
– According to the Irish Central Statistics Office, there is no one left living full time on the island anymore.
– The weather is dramatic

–

especially the wind
– There were people living on Omey Island thousands of years ago. It was also believed to be the last holdout of paganism in Ireland.
– St. Feichin was seventh-century saint who founded a monastic settlement on Omey Island.

He later went on to found several other settlements including Fore Abbey in co. Meath which is what he

'

s most famous for. But he started here on Omey. Nothing is left of his original settlement on Omey, but it continued to foster a Christian community well into the Medieval times, and there are ruins from that community.
– There

'

s a large bowl-shaped out impression on a hillside in Omey Island, and in the center of it are the ruins of a Medieval church. This is likely where St. Feichin had his monastery and the ruins are of a later church. The church ruins and remnants of the community were buried in the sand

–

the wind is very strong. The hole or depression that you now see the church ruin sitting in shows how it was excavated in 1981 after being buried in the sand. Surrounding the area is a semi-sunken village

–

foundations from stone huts, occupied by Islanders were also discovered.

The village was wiped out during the Famine. The wind literally blew the sand over the little village and the church.
– I took a tour of Omey Island with the archaeologist, Michael Mullen who works with Michael Moylan.

I asked him about the famine and how it hit Omey. I asked if there was a massive evacuation and he said that often times, families just closed the doors to their cottages and laid down and died.
– Omey is one of the wild places where nature is reclaiming the landscape. We went in May and noticed all the wildflowers.

The old graveyard was nearly covered in Primrose.
– Omey Island has a mystical quality about it in all its harshness and wild beauty. It

'

s worth a visit. Check the tides before venturing. Even walking along the hard sand causeway at low tide is worth the visit.
Michael Gibbons Archaeology Travel
Exploring the Aughrus Peninsula
SEGMENT 4

– Mindie Recommends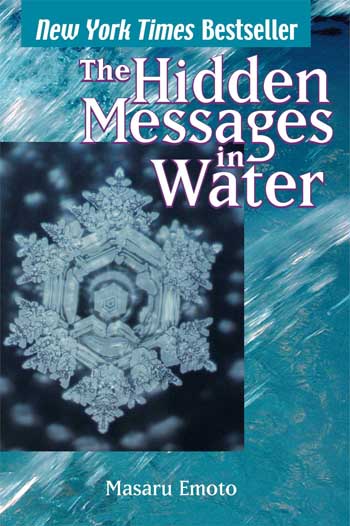 Hidden Messages in Water by Dr. Masaru Emoto – written in 2001. Through high-speed photography demonstrated how frozen water crystals changed when exposed to concentrated thought. The thoughts were sometimes spoken – even written – communicated in many languages. But as the thoughts changed, the crystal shapes and vibrancy changed. The book expands to discuss water and our connection to it and our intimate connection with all life and some amazing experiments that show that we can communicate with nature in a way to heal the land and heal ourselves.
SEGMENT 5 – CONCLUDE
Thank you for listening to the Thin Places Travel Podcast. If you have questions, thoughts, travel stories or sites you'd like us to feature on this podcast, you can find us on the web at thinplacespodcast.com. Just click the contact link. You can also find me on twitter at @travelhags and on Facebook at facebook.com/thinplaces.
If you'd like more information on our tours, you can visit our website at thinplacestour.com. And if you enjoyed this episode, please give us quick rating and review on iTunes – under Thin Places Travel Podcast., and consider subscribing.
Thin Places Tours Thin Places Blog Travel Hag Blog