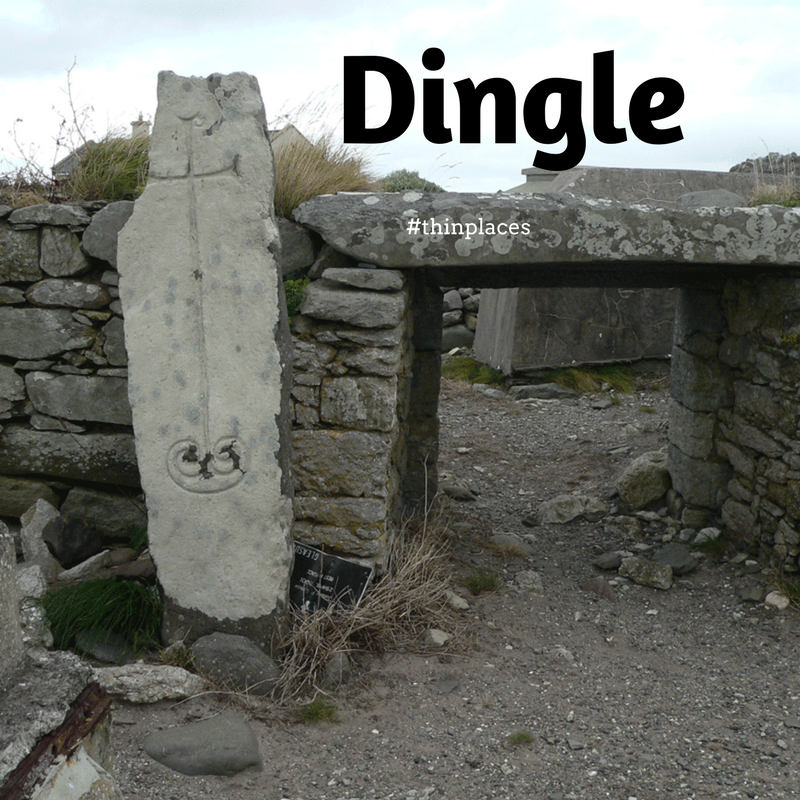 THIN PLACES TRAVEL PODCAST
#005 Dingle with Kevin O'Shea
Host – Mindie Burgoyne
Guest – Kevin O'Shea of Celtic Nature Walking Tours
SUBSCRIBE iTunes | Stitcher | iHeart Radio | GooglePlay
Segment 1
Dingle has all of the elements people want to experience on an Ireland tour – pristine beaches, rolling hills with 40 shades of green, wild landscapes with cliffs and crashing waves, ancient historical monuments, vibrant towns, Irish culture – music, dance the pub culture, off-shore island visits, wonderful interpretive centers, fabulous food, a significant arts culture, mountains, valleys, sacred sites. Dingle has them all. It's a worthwhile place to spend several days.
Segment 2 – Guest Interview – Kevin O'Shea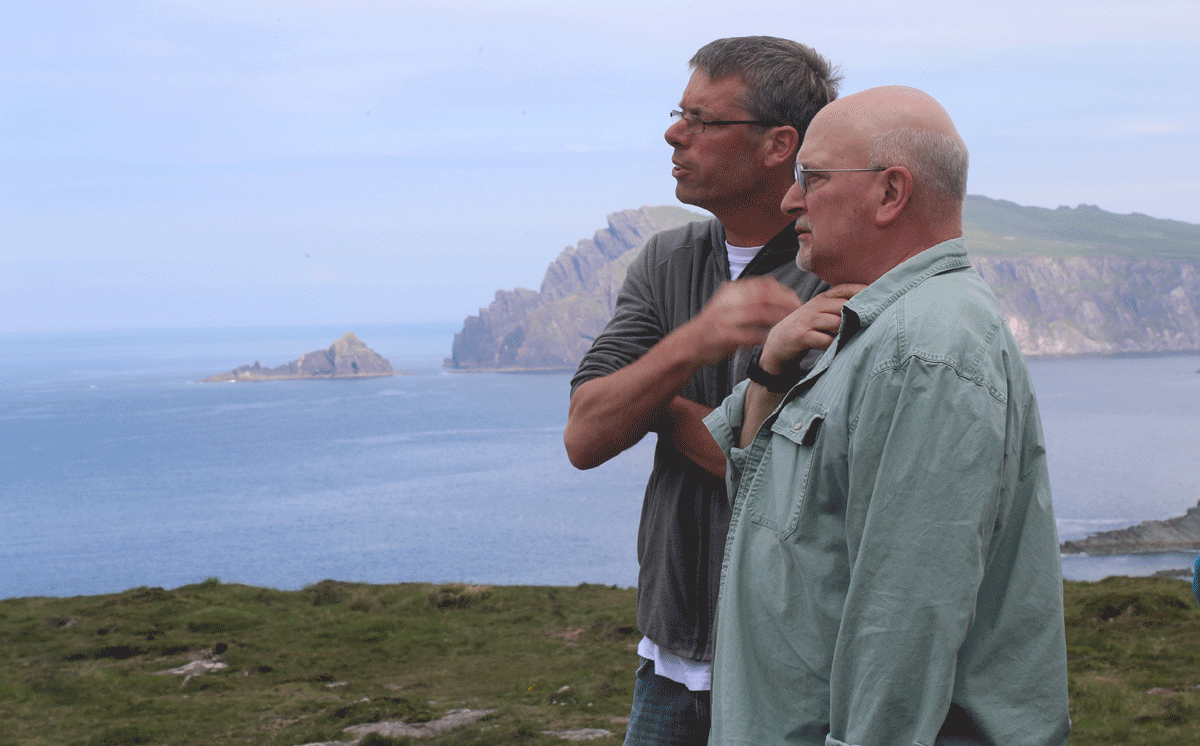 Our guest today is Kevin O'Shea. He and his wife Claire operate Celtic Nature Walking Tours. They live on the Dingle Peninsula with their family. Kevin leads walking tours all over Dingle and also on the Iveragh Peninsula
Segment 3 – Mindie on Dingle
Dingle has an energy that naturally connects with human spirituality. Being in Dingle lends itself to mediation, to reflection and raising one's spiritual vibration. Dingle is a thin place.
People have written entire books about Dingle and many of them feature the draw inward, personal transformation.
Chet Raymo, who was a professor of Physics and Astronomy at Stonehill College in Massachusettes is also a brilliant writer and poet. He had a summer home in Dingle and wrote the book Climbing Brandon about Mount Brandon. He also wrote Honey for Stone, A Naturalist's Search for God about his experiences in Dingle.
Chet admits that he's an agnostic and states that his academic training, has led to his rejection of the religious principles he was taught as a child. He's basically agnostic. But he writes the Dingle landscape tends to stir his own spirituality.
Honey from Stone: A Naturalist's Search for God
Mindie's Experience – Man in the Sand
Mark Patrick Hederman, OSB quote:
"On the summit of Mount Sinai, on the road to Santiago, God does not stand any closer or speak any louder. But we listen better."
Carol Cronin of Dingle Interview on Thin Places
10 Things You Must Do in Dingle
Conclusion
Thank you for listening to the Thin Places Travel Podcast. If you have questions, thoughts, travel stories or sites you'd like us to feature on this podcast, you can find us on the web at thinplacespodcast.com. Just click the contact link. You can also find me on twitter at @travelhags and on Facebook at facebook.com/thinplaces.
If you'd like more information on our tours, you can visit our website at thinplacestour.com. And if you enjoyed this episode, please give us quick rating and review on iTunes – under Thin Places Travel Podcast., and consider subscribing.
Join us for our next episode when we'll have Joanie Madden of Cherish the Ladies.