Welcome to episode 6 of the Thin Places Travel Podcast. Today we have Irish American musician, Joanie Madden from the band, Cherish the Ladies as a guest. And we'll be featuring the Irish Workhouse Centre in Portumna, County Galway as a thin places travel destination.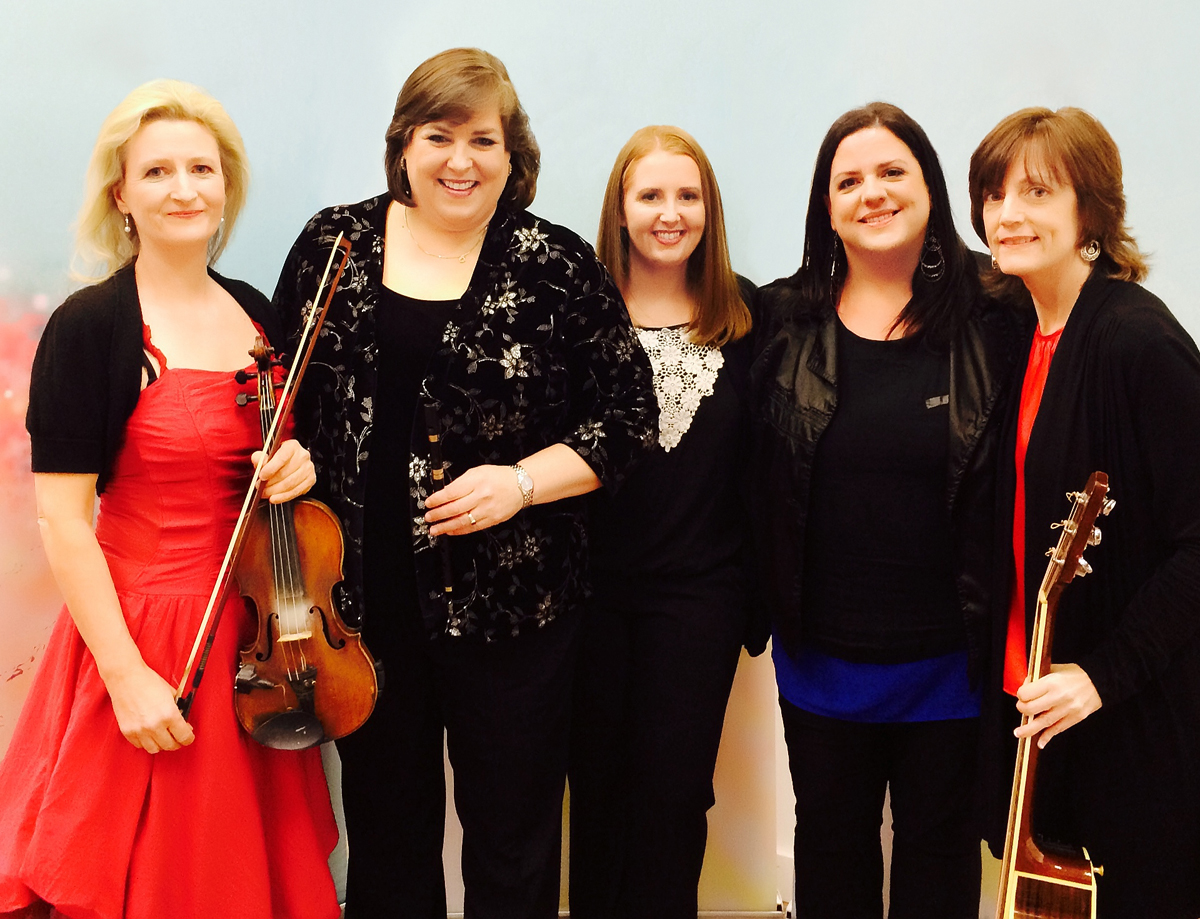 THIN PLACES TRAVEL PODCAST
#006 Joanie Madden and the Irish Workhouse Center, Portumna
Host – Mindie Burgoyne
Guests – Joanie Madden of Cherish the Ladies
Steve Dolan of the Irish Workhouse Centre in Portumna
SUBSCRIBE iTunes | Stitcher | iHeart Radio | GooglePlay
Joanie Madden, Irish American Musician
In our last episode, we talked about a connection to the landscape fueling a person's creativity and passion artistic outlets. We discussed the concept that where you are can have an effect on artistic productivity. It seems that Ireland is full of artists – performing artists, literary artists, visual artists, musicians. Perhaps there is something in the land that stirs the creative soul.
This week as we celebrate St. Patrick's Day, we were fortunate to be able to chat with Joanie Madden, one of the founders of the all-woman Irish music band, Cherish the Ladies. The group has been actively performing for 33 years, has been nominated for a Grammy and has recorded and released seventeen albums. Their newest album Heart of the Home has just been released this month and it features several tunes written by Joanie Madden.
Joanie is a child of Irish emigrants. She was raised in the Bronx, NY. Her father was from Portumna in the eastern part of County Galway, and her mother was from Miltown Malbay in West County Clare.
Joanie is an All-Ireland flute and whistle champion. She has sold over a half million solo albums and performed on over 200 recordings including 3 Grammy-winning albums. In 2016, Irish America Magazine named Joanie as one of the Top 50 most Powerful Irish Women in the World.
Segment 2 – Interview with Joanie Madden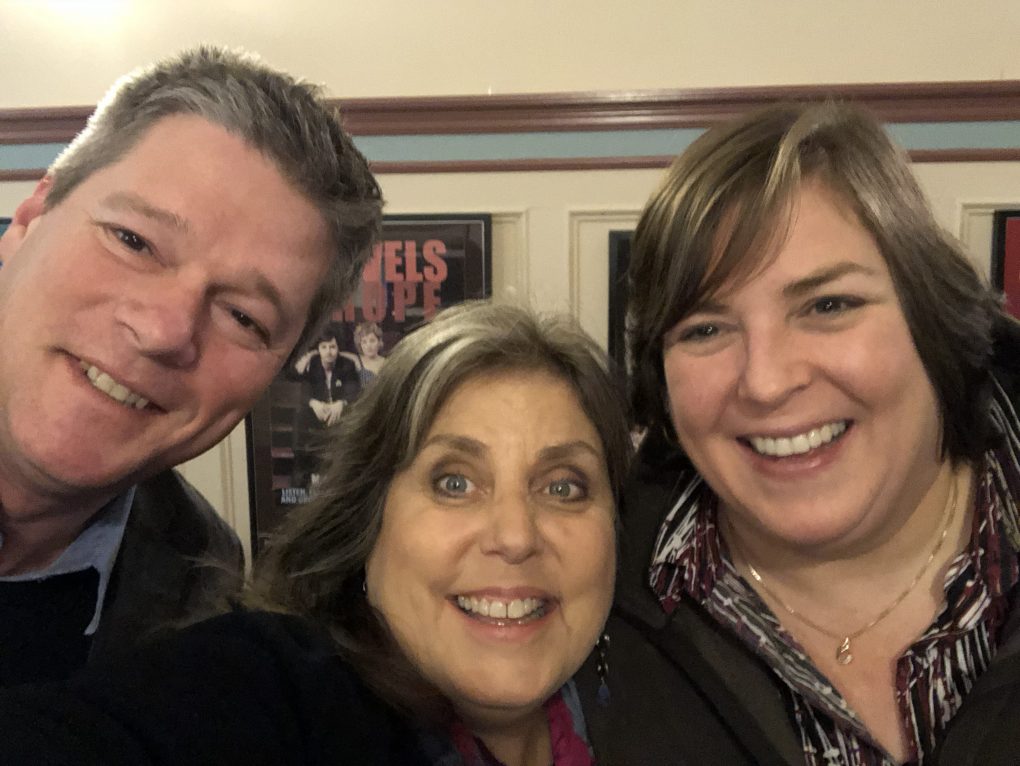 LINKS
Cherish the Ladies
Cherish the Ladies on Facebook
Cherish the Ladies on Twitter
Joanie Madden on Twitter
Cherish the Ladies on Youtube
Avalon Theatre – Easton, Maryland
Music Clip: The Portumna Workhouse, written by Joanie Madden
used with permission.
Segment 3 – The Irish Workhouse Centre – Portumna, County Clare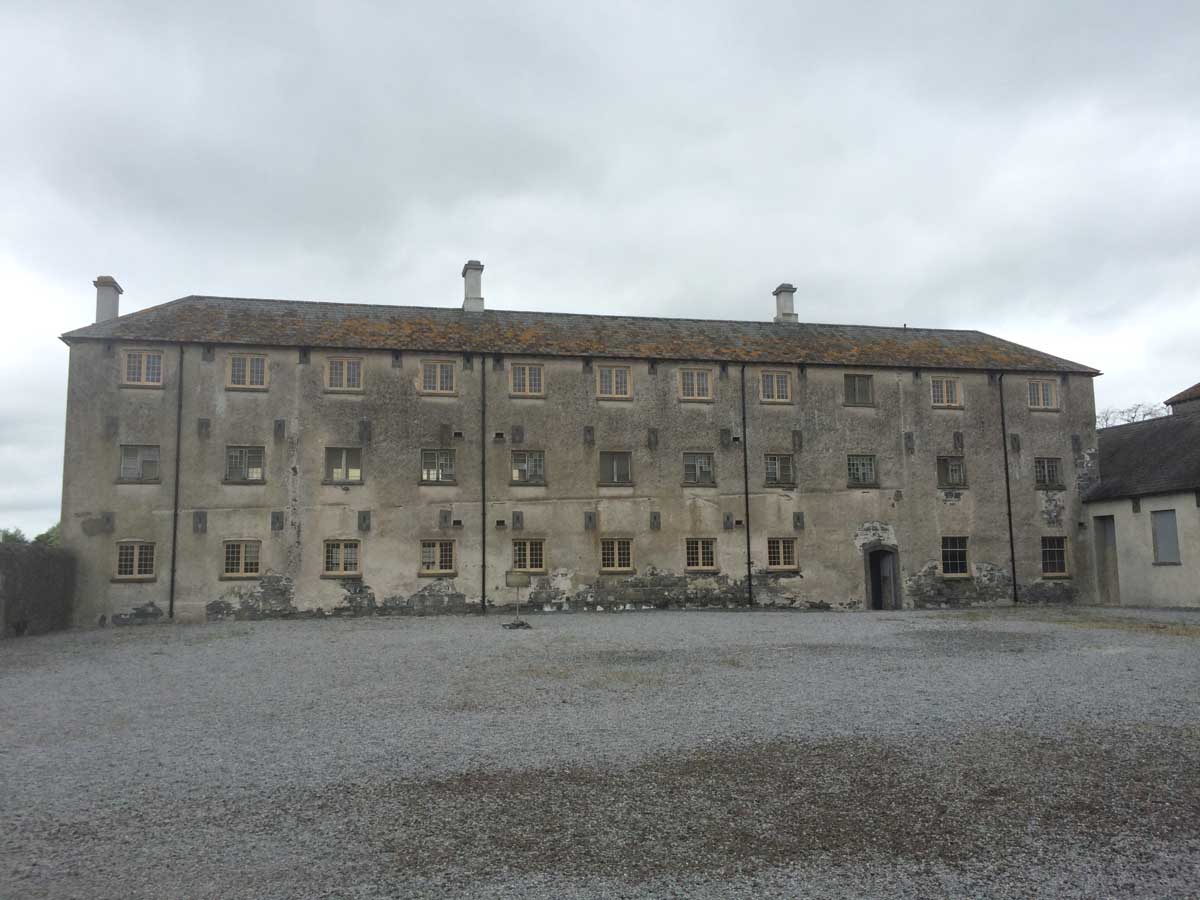 To tie in with Joanie's reflections on her father's hometown of Portumna, and her moving musical tribute to the Portumna workhouse, we're highlighting the Irish Workhouse Center in Portumna as our featured destination for this podcast.
Portumna is a town in east County Galway that was established by the Normans in the twelfth century. The town sits on the River Shannon – the longest river in Ireland – and in its day, it was an important river crossing.
A ferry crossing was established in the early fourteenth century and today a dual lane roadway – the N65, crosses the Shannon in Portumna connecting County Galway with County Tipperary.
The name Port Omna means landing place or "port" of the oak. People have been living in Portumna since the late stone age.
Portumna has a castle, part of which is open to visitors – and a forest part with walking and cycling paths pathways through woodlands and along the shores of Lough Derg. In that forest are the ruins of Portumna Abbey, which was founded in 1426 by Murchad O'Madden.
But today Portumna is well known for its restored Irish Workhouse interpreting a very painful part of Irish history – but perhaps a necessary part to remember and understand.
A private group has developed this workhouse site into the Irish Workhouse Centre to find new uses for the old buildings and to bring significant social, cultural and economic benefits to the area. It is now the arts, heritage and cultural centre for the region. Last year the Centre won the national Heritage Council award for its heritage activities.
We are fortunate to have with us today Steve Dolan, a historian based in East Galway and the Manager of the Irish Workhouse Centre. Steve holds an MBA from the National University in Galway and an MA in History from the University of Limerick. He is the editor of the South East Galway Archaeological and Historical Society Journal. This year his book – All Out: The Birth, Growth, and Decline of Cricket in County Galway, 1825-1925 is being published.
Segment 4 – Interview with Steve Dolan of the Irish Workhouse Centre in Portumna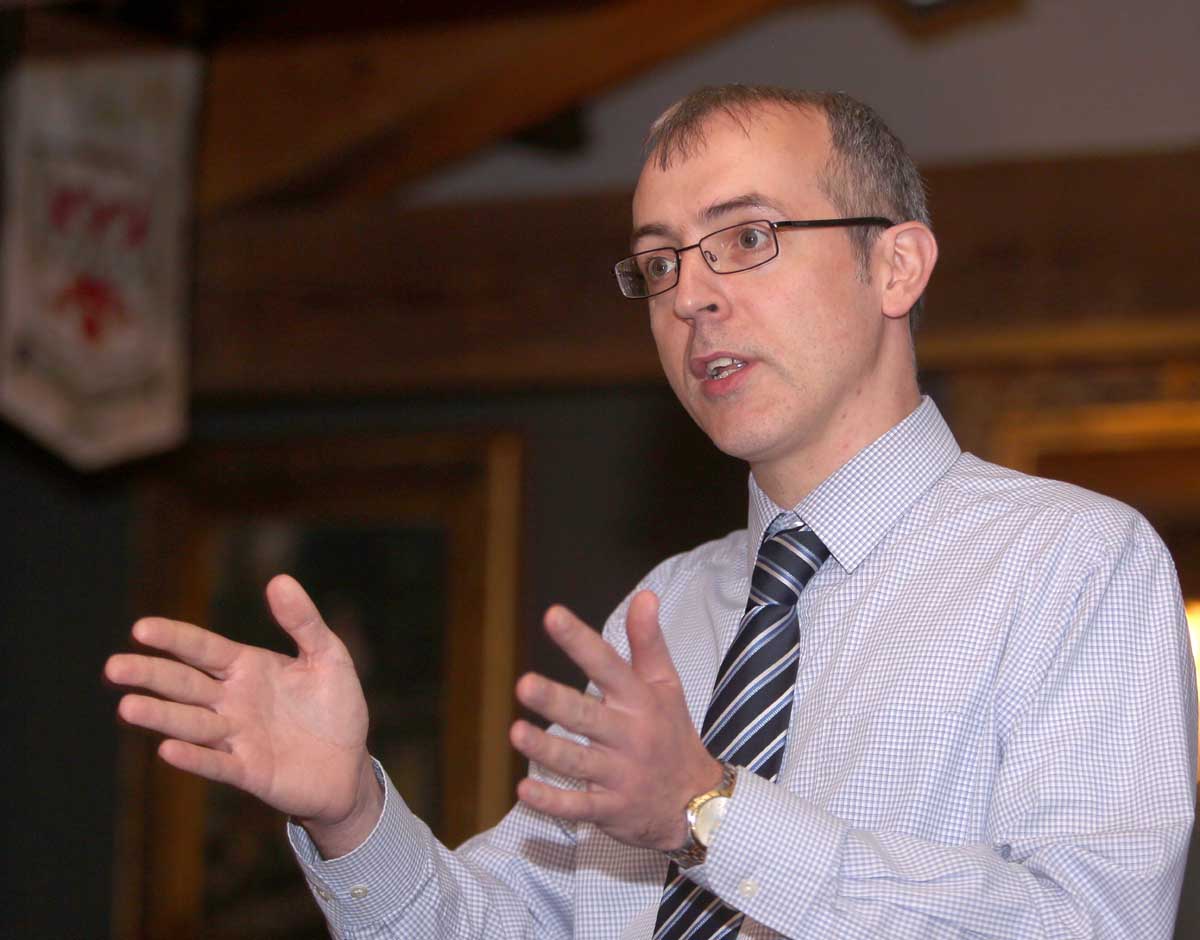 LINKS
South East Galway Archaeological and Historical Society (SEGAHS)
Portumna Abbey located in the Forest Park
Thank you for listening to the Thin Places Travel Podcast. If you have questions, thoughts, travel stories or sites you'd like us to feature on this podcast, you can find us on the web at thinplacespodcast.com. Just click the contact link. You can also find me on twitter at @travelhags and on Facebook at facebook.com/thinplaces.
And if you enjoyed this episode, please give us quick rating and review on iTunes – under Thin Places Travel Podcast., and consider subscribing.
Please join us for our next episode, our guest will be Dara Molloy, a Celtic Priest from Inis Mor on the Aran Islands. We'll be talking about Places of Resurrection. So long, for now.